 Mantua Rize Aviada
Mantua Rize Aviada Overview
The Rize Aviada is the ultimate sleep experience. Modular sections offer full customization of your position, letting you set and save your favorites in the remote or voice-powered app. And it's good for more than just sleep. The Aviada's flexible construction means you can get into ergonomic positions to stretch and realign your body, then relax with three massage motors. See just how good your bed can be!
Key Features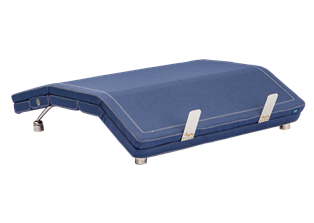 Inverse position
Get a full spinal stretch without an appointment.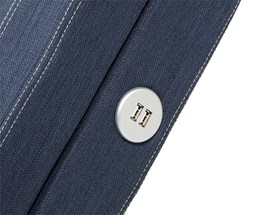 Dual USB outlets
Two built-in outlets on each side of the base keep your devices fully charged while you work or play.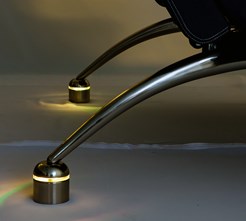 Night-light feet
Choose the color that fits your style and don't worry about stumbling around in the dark when you use the gentle illumination of our LED lights.
Aviada Features
| SIZE | Pricing |
| --- | --- |
| Twin L | |
| Queen | |
| Dual King | |
| Feature | Description |
| --- | --- |
| Anti-Snore Position | Sleep better – use the anti-snore position to reduce snoring (for you or the person next to you). |
| Zero Gravity Position | Improve blood flow, reduce back pain, and feel almost weightless in zero gravity. |
| Incline Position | Get neck support and lift your feet up for better support and relaxation while you read, work, watch, or browse. |
| Custom Remote and Voice-Powered App | An ergonomic remote designed just for the Aviada will make it easy to get into relaxation mode. And we made it even easier by adding a voice-powered app so you don't have to move an arm muscle. |
| Three Massage Motors | Find total relaxation with three massage motors. Choose how you want it by setting the location and intensity. |
| Improved Lift Capacity | Don't be afraid to get close – three heavy-duty motors lift up to 850 lb. per base. |
| Auto-Flat | Press one button to return to a flat, neutral position. |
| Deck-on-Deck Design | The deck-on-deck design adds sophistication to any bedroom and creates smoother movement – even with the foot down in the lounge position. |
| Fit | Rize beds are designed to fit inside most existing headboard/footboard/rail systems. |
| Stainless Steel Lounge Legs | Stylish, sturdy legs add a bit of flair. Each leg includes a height extension which can be removed to adjust the height of the base. |
| Premium Fabric | You can cover it up, but with upholstery this nice you don't have to. |
| Hidden Component Design | Make the Aviada the center of attention – the hidden component design means unsightly cords and controls are blocked from vieew |
| Continuous Motion Mode | Set the bed to go through a series of positions automatically. |
| Gravity Release | Rize motors also have a built in safety feature to reduce stress on objects caught under the bed, so there's no worry about pinching or pressing. |
| Battery Backup | Even during a complete power outage, the replaceable fuse of the battery backup system allows you to return your bed to a flat, sleeping position. |
| Massage Auto Shut-Off | To keep both you and your bed from wearing out, the massage motors will shut off after 15 minutes. Just give them a five minute rest and they'll be good to go. |
Aviada Features
Aviada Features
| Feature | Description |
| --- | --- |
| Anti-Snore Position | Sleep better – use the anti-snore position to reduce snoring (for you or the person next to you). |
| Zero Gravity Position | Improve blood flow, reduce back pain, and feel almost weightless in zero gravity. |
| Incline Position | Get neck support and lift your feet up for better support and relaxation while you read, work, watch, or browse. |
| Custom Remote and Voice-Powered App | An ergonomic remote designed just for the Aviada will make it easy to get into relaxation mode. And we made it even easier by adding a voice-powered app so you don't have to move an arm muscle. |
| Three Massage Motors | Find total relaxation with three massage motors. Choose how you want it by setting the location and intensity. |
| Improved Lift Capacity | Don't be afraid to get close – three heavy-duty motors lift up to 850 lb. per base. |
| Auto-Flat | Press one button to return to a flat, neutral position. |
| Deck-on-Deck Design | The deck-on-deck design adds sophistication to any bedroom and creates smoother movement – even with the foot down in the lounge position. |
| Fit | Rize beds are designed to fit inside most existing headboard/footboard/rail systems. |
| Stainless Steel Lounge Legs | Stylish, sturdy legs add a bit of flair. Each leg includes a height extension which can be removed to adjust the height of the base. |
| Premium Fabric | You can cover it up, but with upholstery this nice you don't have to. |
| Hidden Component Design | Make the Aviada the center of attention – the hidden component design means unsightly cords and controls are blocked from vieew |
| Continuous Motion Mode | Set the bed to go through a series of positions automatically. |
| Gravity Release | Rize motors also have a built in safety feature to reduce stress on objects caught under the bed, so there's no worry about pinching or pressing. |
| Battery Backup | Even during a complete power outage, the replaceable fuse of the battery backup system allows you to return your bed to a flat, sleeping position. |
| Massage Auto Shut-Off | To keep both you and your bed from wearing out, the massage motors will shut off after 15 minutes. Just give them a five minute rest and they'll be good to go. |